Automatic Log Saw - AM 243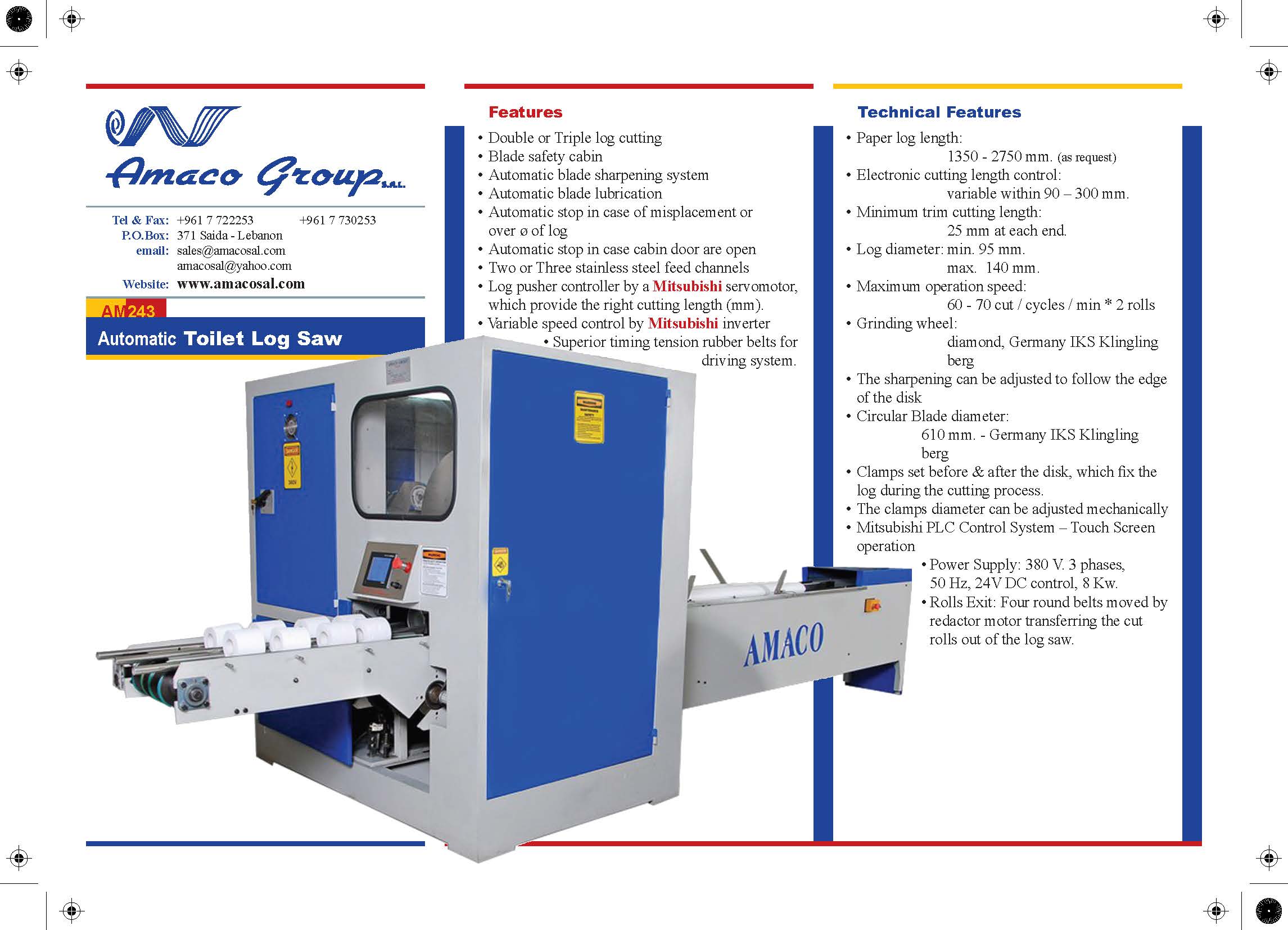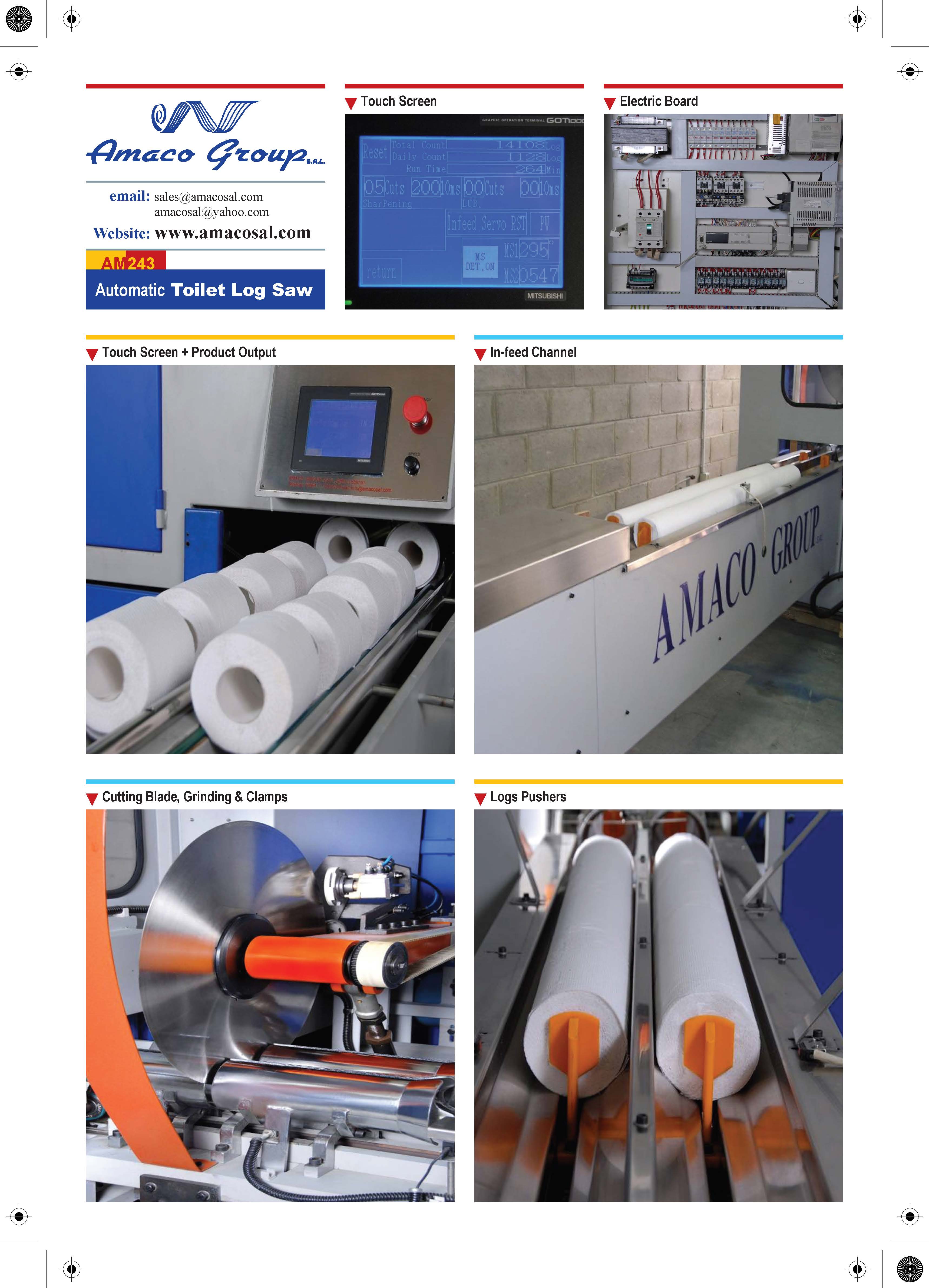 Features:
* Double or Triple log cutting.
* Blade safety cabin.
* Automatic blade sharpening system.
* Automatic blade lubrication.
* Automatic blade adjustment on the cutting level.
* Automatic stop in case of misplacement of the log.
* Automatic stop in case cabin door are open.
* Two or Three stainless steel feed channels.
* Log in feed by Mitsubishi servo motor.
* Log pusher controller by a Mitsubishi servo motor, which provide the right
cutting length.
* Variable speed control by Mitsubishi inverter.
* Superior timing tension rubber belts for the driving system.
Technical Features:
* Paper log length: max 1350 - 2750 mm. (modified upon request).
* Electronic cutting length control: variable within 90 - 300 mm.
* Minimum trim cutting length: 25 mm at each end.
* Log diameter: min. 95 mm. & max. 140 mm.
* Maximum operation speed: 60 70 cuts / cycle/ min * 2 rolls.
* Grinding wheel: diamond, Germany IKS Klingling berg.
* The sharpening can be adjusted to follow the edge of the disk.
* Circular Blade diameter: 610 mm. - Germany IKS Klingling berg.
* Clamps set before & after the disk, which fix the log during the cutting process.
* The clamps diameter can be adjusted mechanically.
* Mitsubishi PLC Control System – Touch Screen operation.
* Power Supply: 380 V, 3 phases, 50 Hz, 24 V DC control, 8 KW.
* Rolls Exit: Four round belts moved by redactor motor transferring the cut rolls
out of the log saw.
Images Gallery
Double click an image to view in real size